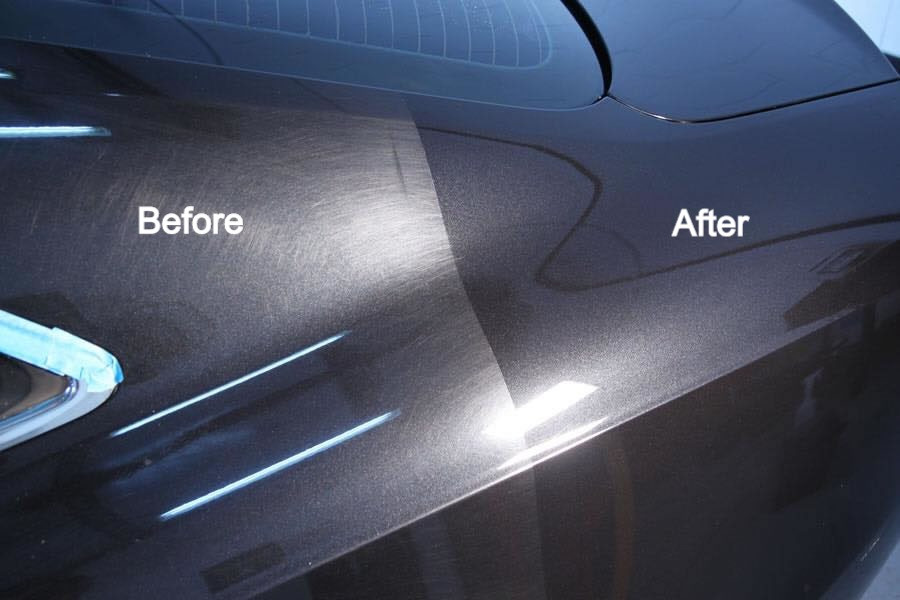 Paint Correction
is the permanent removal of imperfections within your car paint to reveal a perfect, deep, glossy shine – just like the day your car left the factory or even better results. Paint Correction is a very long and tedious process. It is a complete transformation of your car's paintwork and requires a lot of time and expertise.
Everyday wear and paint imperfections like; swirl marks, water spots, minor scratches and even bird etching marks can leave your paint looking tired and dull and over time your car loses its luster (brand new feeling). Car paint correction can usually remove all of these without the high cost and inconvenience of a new paint job. This brings back the feeling of a brand new car.
Paint correction is a procedure that uses different types of machine polishers to remove a safe amount of clear coat or paint by mechanical abrasion.  This safe and well tested process can bring years of damage out of your car's paint without damaging the material or surface.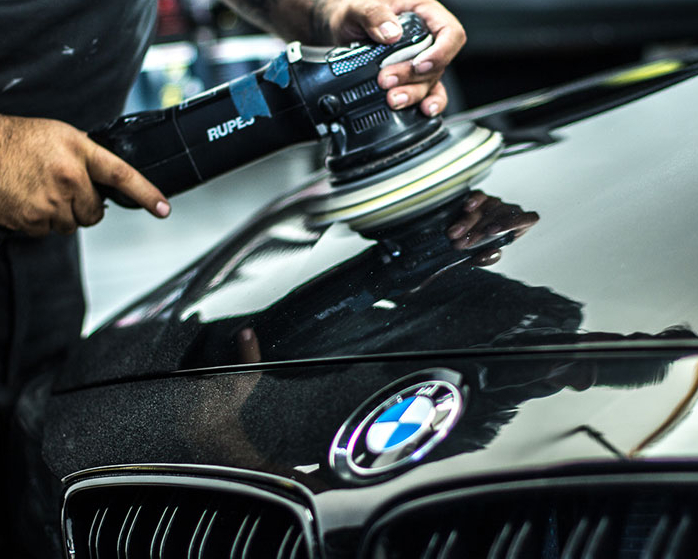 After permanently renewing your paint, Auto Shine Detailing will then detail the rest of the exterior of your car and protect your paint with a wax, paint sealant or a paint protection coating of your choice. This will finish and protect in a deep, clear gloss, ensuring it remains longer and makes it easier to maintain and keep your car immaculate.
Fixing discrepancies on the paintwork of a vehicle is very important. Here at Auto Shine Detailing, our highly skilled specialist respects the tactile art of paint correction, thinking critically and treating every paint correction project with unique attention to detail.  
Monday:     8:30am – 6:00pm
Tuesday:     8:30am – 6:00pm
Wednesday:     8:30am – 6:00pm
Thursday:     8:30am – 6:00pm
Friday:     8:30am – 6:00pm
Saturday:     8:30am – 6:00pm
Sunday:     8:30am – 6:00pm
Check us out on Google Maps
Don't be shy. Let us know if you have any questions!