Auto Shine Detailing believes in quality over quantity. We strive to always be the best. Our goal is to deliver the best result possible. Our Interior detailing takes about 3-4 hours but will vary depending on condition. The following is what's included in our interior detail:
Dash

Center Console

Steering Wheel

Door Panels

Spot Clean Headliner

Seats, Interior Windows

Floor Mats, Trunk

Shampoo Floor Carpets
The Gold Detail package includes both an interior and exterior detailing of your vehicle. The Gold detail is our most popular option and gives your car that new and fresh feeling. Although the Gold Package does not include the optional add-on services, is still a great deal saving you over 10%. The following is what is included in our Gold Package:
All Interior Services
All Exterior Services
We are passionate about detailing & cleaning with the greatest care, the best products, and ensuring excellent customer service. Our Exterior detailing takes about 2-3 hours but will vary depending on condition. The following is what's included in our exterior detail:
Gentle Hand Wash

Hand Dried 

Clean Wheels & Wheel Wells

Clean Door Jambs

4 Month Synthetic Sealant

Polish Exhaust Tips

Exterior Windows 

Tire Dressing
The Platinum Detail package includes both a full interior and exterior detailing of your vehicle plus all of our additional add-on services for finishing and mastering your car's look and feel. The Platinum detail is the best package for those who want to indulge and give their car the most luxurious and high-end auto detailing experience. The Platinum detail is a great deal saving you over 15%. The following is what is included in our Platinum detail:
All Interior Services
All Exterior Services
All Add-On Services
Our mini detail is our first level of car cleaning & maintenance service. The Mini detailing service covers a well rounded and thought out basic level of care for your exterior and interior. The exterior is hand washed and the face of the wheels are cleaned. Following that a tire shine is carefully applied. The interior doors, vents, consoles, and steering columns are wiped down and cleared of any dust or debris. The carpets in the entire vehicle are vacuumed including the seats and trunk. We finish off our process by cleaning the windows with a streak-free finish making your vehicle look brand new.
If your car or truck is a few years old, chances are it has been scratched or damaged by the elements slightly in some way. Unfortunately, the outside layer of the automobile is the first thing to be worn down by nature. Paint is easily chipped and the damage is easy to notice usually seeing swirls & scratches on the surface of your vehicle. Paint correction is a procedure that uses different types of machine polishers to remove a safe amount of clear coat using mechanical abrasion. This safe and well tested process can bring years of damage out of your car's paint.
A ceramic sealant is an auto detailing product used to protect exterior surfaces from common blemish causing materials. Primarily composed of silica and titanium dioxide, these two substances together form a covalent bond that is hydrophobic in nature and forms a nano-ceramic shield above the vehicle's clear coat. This sealant is a transparent shell that blocks UV light, chemicals, tree sap, brake dust, and other contaminants from the raw material underneath. The hydrophobic surface makes the car ultra-slick, which allows water to just sheet off with little effort.
Headlight lenses become discolored over time due to oxidation, general wear and tear, and ultra violet light. Other factors in the environment including road debris, rain, and exposure to chemicals can also cause the color and glass to corrode. If left untouched the headlights can eventually develop cracks and harmful fractures in the glass. These cracks and degradation in the durability can cause the light to not shine through and decrease the overall performance of your vehicle's drive.
We will inspect your headlight during our restoration process and will recommend what to do if there is any damage to your headlight. Our restoration process involves a multi-step process that cleans and finishes your vehicle's headlights without damaging the bulb or glass within.
Ozone treatment involves using the gas known as Ozone to fight germs, bacteria, and lingering viruses. Our services involve putting an ozone generator in the car for a particular amount of time depending on if it is a car, truck, or van. As the vapor fills up through your vehicle the treatment will neutralize any germs in the area leaving the automobile smelling renewed. The ozone vapor will get where normal cleaning cannot reach such as under car seats, in and out of upholstery, and far corners of the car's metal and attachments to the floor and roofing.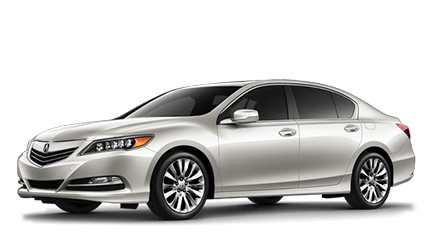 Free Diagnosis & Estimate
We pride ourselves on being the most skilled and professional auto detailing service in the Seattle & Eastside areas. We detail a wide range of automobiles including cars, trucks, vans, campers, commercial vehicles, boats and motorcycles. Contact us today for your free estimate.